Skip Carousel
Carousel that shows one slide at a time. Use the Next or Previous buttons to navigate between slides. Changing the current slide will change the slide of the thumbnail carousel that follows.
Enlarges the image by taking up the screen view. Press escape button to exit.
Images of listing item with different angles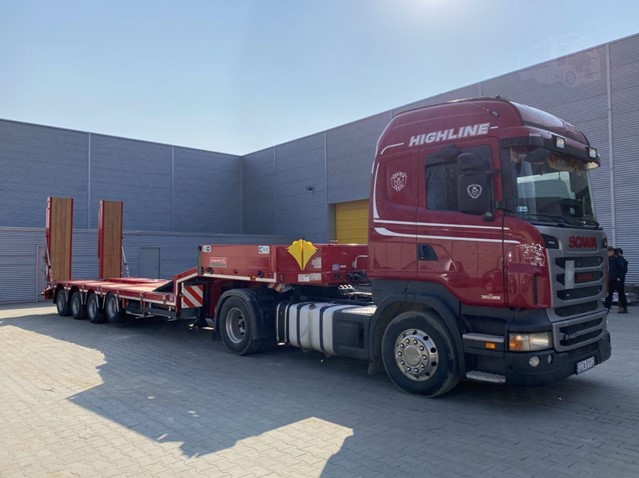 For Sale Price:

R3 103 901
ZAR R3 103 901 + GST
= ZAR R3 569 486
(GST applies to buyers in New Zealand)
(Price entered as: NZD $259,890)
Description
NEW 4 AXLE EXTENDABLE STEP FRAME LOW LOADER EXTENDS TO 16.5M LOWER DECK
New German 4 axle Langendorf stepframe trombone semi low loader trailer.
SAF axles on air suspension
Bifold hydraulic ramps
Rear steering and lift axle.
40 mm Hardwood decking.
Outriggers
Hydraulic in and out side shift on ramps
Extends to 16.5m internal deck length.