2022 MTC For Sale In Christchurch, South Island New Zealand
Skip Carousel
Carousel that shows one slide at a time. Use the Next or Previous buttons to navigate between slides. Changing the current slide will change the slide of the thumbnail carousel that follows.
Enlarges the image by taking up the screen view. Press escape button to exit.
Images of listing item with different angles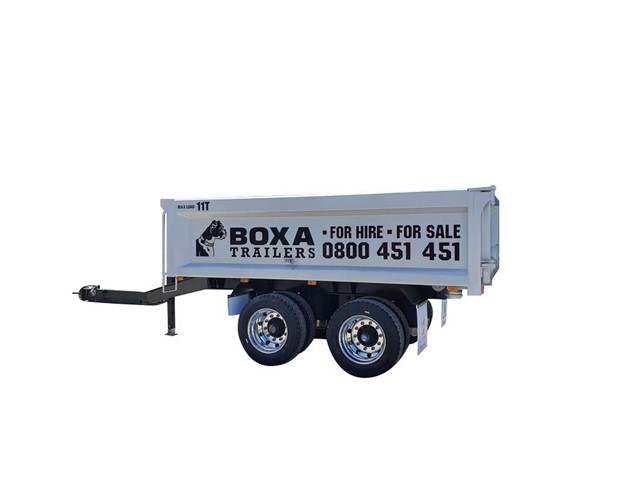 For Sale Price:

R1 080 335
ZAR R1 080 335 + GST
= ZAR R1 242 386
(GST applies to buyers in New Zealand)
(Price entered as: NZD $98,850)
Description
NEW MTC 2 AXLE SIMPLE TIPPER AIR SUSPENSION HARDOX BODY
New MTC simple tipping trailer, FOR HIRE and FOR SALE
Body length: 4.3m
Body Height: 1100mm
Overall height: 2200mm
22.5 drum brake axles
Air suspension
275/22.5 dual wheels
50mm towing eye
Wabco ABS braking
Buried front of body hoist
Hardox 450 body c/w 2 way taildoor
Tare: 4200kg
Payload: 11 Ton
RUC's: $125 per 1000ks
Possible all up payload with 6x4 truck and trailer 22Ton
Very versatile unit suitable for tight access.
From $92850.00+gst
Options:
Air suspension
Kiwi tarp
alloy wheels.
We can also supply matching Truck body as per photos shown.